The Executive Team



Chris Bennett

Chief Executive Officer

As CEO of Skyless Games, Chris Bennett is responsible for guiding the strategic growth of Skyless as well as overseeing the company's operations. He frequently works with the game design team to ensure that every project undertaken by Skyless Games achieves the maximum possible impact on the world around us. Prior to accepting the role of CEO, Chris served as the Director of Marketing.

Chris is experienced in both small business development and transformative game design. He has been invited to speak about creating transformative games and Skyless' work at conferences and events including Lets Play PA, OpenAccessPHL, and Tech in Motion Gaming Expo. Chris has also worked with several small to large businesses as a marketing consultant helping them to achieve their sales and growth goals.

Prior to joining Skyless Game Studios, he worked in sales and marketing for J.P. Morgan Chase and Intellicomm, a telecommunications firm.

Chris graduated Summa Cum Laude and with Honors from Drexel University with a B.S. in Marketing and Entrepreneurship.




Arad Malhotra

Chief Technology Officer

In his role as CTO, Arad Malhotra is primarily responsible for overseeing the technological direction of Skyless Games' projects. He also focuses on business development and global expansion of the brand.

Arad is an award winning 'serious games' expert who was featured on the 2016 global Forbes 30 Under 30 list (for Games), is a recipient of the U.S government's prestigious O-1A work visa (reserved for "Individuals with Extraordinary Ability or Achievement") and is also a member of Transparency International's exclusive network of global anti-corruption experts. As a part of his work at Skyless, Arad has been invited to speak at multiple local, national and international events such as the International Anti-Corruption Conference and has been covered by various major publications including Forbes, Huffington Post, Technical.ly and Zee Business etc.

Previously, Arad worked for Siemens Corporate Research as a Software Developer and Architect, and is currently an advisor to multiple disruptive startups including drone advertising firm Dronecast.

Arad graduated from Drexel University as a part of the National Computer Science Honors Society with a B.S. in Computer Science, concentrations in Video Game Development and Human Computer Interaction.
Oleks Levtchenko
Board Member and Co-Founder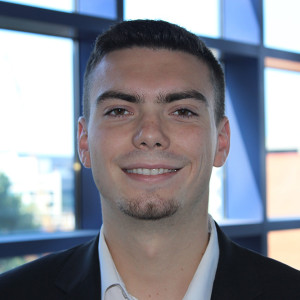 Our Advisors
Ian Abrams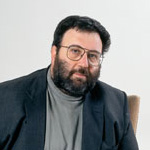 Professor Abrams went to Hollywood in 1979 and left in 1998. In between, he spent ten years as an entertainment industry publicist and ten years as a screenwriter. He wrote the 1993 film "Undercover Blues" and created the television series "Early Edition," which ran four years on CBS and six more in syndication and Professor Abrams wishes it would go back into syndication because he needs the money. Professor Abrams wrote a lot of better stuff that never got made and some stuff that did get made that he won't talk about. Since 1998, Professor Abrams has been Program Director for Screenwriting & Playwriting, and, since 2011, he has run Drexel in L.A.
Paul Diefenbach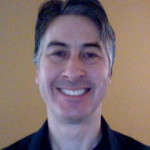 Dr. Paul Diefenbach, Associate Professor in Drexel University's Digital Media program, created the game design curriculum which is now ranked #4 for undergraduate and #6 for graduate studies in the nation by The Princeton Review and GamePro Magazine. He is co-founder of Drexel's game research laboratory, the RePlay Lab, and leads projects in brain-computer interfaces, music-driven games, and serious games. He has over 20 years experience in 3D, game development, and human simulation. Prior to joining Drexel, he was CTO of OpenWorlds Inc., providing technology for NASA, Sony, Mitsubishi, and Boeing. His pioneering 1996 Ph.D. on multi-pass rendering serves as the platform for today's modern real-time graphics. He has presented at worldwide conferences including SIGGRAPH, Eurographics, and I3D, and has been featured on the CBS Evening News. Dr. Diefenbach holds a Ph.D. in Computer Graphics/Computer Science from the University of Pennsylvania, where he previously taught interactive 3D graphics as Associate Adjunct Professor, and a B.S. degree in Computer Science from RPI.
Michael Wagner
Michael G Wagner is Associate Professor and the Director of the Digital Media Program at the Antoinette Westphal College of Media Arts & Design. Prior to his position at Drexel he held academic teaching, research and executive management positions at the Department of Computer Science at Arizona State University, the Department of Educational Technology and Interactive Media at Danube University Krems, Austria, and the Christian University College of Teacher Education Vienna/Krems, Austria. His research interests focus on the educational use of digital media and computer games. He is the scientific director of "Ludwig", a curriculum based physics learning game for middle schools that has been awarded with the German Game Developer Award for Best Serious Game 2011.
The Skyless Games Team
Dilan Alpay

Lead Designer

Alex Hollander

Lead Programmer

Steven Burns

Sound Designer

Matthew Deaton

Graphic Designer

Ellen Hafer

Graphic Designer

Thomas Fox

Programmer

Steven Ng

Graphic Designer

Katie Potis

Graphic Designer
Current Drexel Co-ops
Ian Ambrose

Animator

Matthew Bodner

Programmer

Michael Cancelosi

3D Modeler

Samuel Cook

Programmer

Matthew Esham

Game Tester

Daniel Fradkin

Animator

Riley Stewart

3d Modeler
Special Thanks To These Former Co-ops
Alex Abadiotakis

Programmer

Omotola Akeredolu

Programmer

Khaled Alhendi

Programmer

Jamilla Barnett

3d Modeler

Kevin Carlos

Animator

Tomas Carillo

Sound Designer & 3d Modeler

Joseph Chew

Game Tester

Michael Dilucca

Programmer

Benny Feldman

Programmer

Ryan Fleming

Writer

Evan Freed

Graphic Designer

Alison Friedlander

3D Modeler

John Gall

Programmer

Katelyn Godfrey

3d Modeler

Melissa Gruver

3d Modeler

Artem Guryanov

Marketeer

Joshua Healy

Programmer

Zach Howell

Programmer

Mark Huang

Programmer

Jimin Jung

Graphic Designer

Ryan Kelly

Marketer

Alex Koepp

Game Tester

Alex Ku

Graphic Designer

Melissa Lee

Graphic Designer

Edward Li

Marketer

Andrew Lichtsinn

Graphic Designer

David Maguire

Animator

Aakarsh Malhotra

Financial Analyst

Patrick Martin

Animator

Jeremy Mousin

3d Modeler

Noah Nam

Programmer

Thomas Neverson

Programmer

Zak Olyarnik

Game Tester

Dustin Otwell

3d Modeler

Steve Pettit

Animator

James Phillips

Systems Admin

Ross Reagan

3d Modeler

Michael Resh

Programmer

Thomas Rihn

Animator

Stephen Riley

Writer

Michael Romeo

3d Modeler

Vince Santillo

Sound Designer

Chris Seamans

Writer

Xavi Smith

Programmer

Victoria Stanton

Animator

Patrick Stelmach

3d Modeler

Minnie Suriyaprapadilok

Programmer

Joe Tomasso

Writer

Gabriel Valdivia

Animator

Andrew Verrill

Marketer

Beau Whitman

3d Modeler

Jimmy Wu

3D Modeler

Ricardo Yanofsky

3D Modeler
And everyone else who has helped us!