About The Game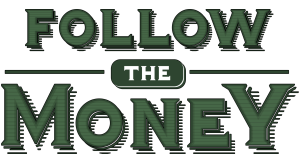 Follow the Money is a training game for law enforcement that teaches skills and techniques for investigating financial crimes and recovering assets. It is intended for government agents around the world who deal with crimes like corruption, fraud, and money laundering.
Players investigate a virtual case, learning skills such as evidence gathering, transaction tracing, mutual legal assistance requests, and asset forfeiture. Users have access to a wide variety of investigative tools and techniques that they must apply correctly to advance through the case. Giving participants this broad range of tools emphasizes critical thinking and problem solving over "guess and check." At the end of the case, participants are scored on metrics such as the quality of charges leveled and value of assets recovered, creating an exciting training culture, and allowing competition and verification.
Genre: Point and Click, Investigation, Training Game
Platform(s): Windows and Mac OS
Release Date: 2016
Corruption – A Global Problem
We began developing this game after meeting the directors of Repatriation Group International. They showed us, in quite some detail, how corruption was closely related to many other world problems including poverty, hunger, poor healthcare, organized crime, and even terrorism. They also explained to us many of the inadequacies of current training practices in this area – little practical education, poor scalability, and lack of customization to name a few. Working together we designed an alternative training mechanism that is today, Follow the Money. We hope that through this game we will not only be able to train law enforcement more effectively, but also make a dent in some of the issues that plague our world.
Repatriation Group International

Skyless Games is developing Follow The Money in collaboration with Repatriation Group International. RGI is a nonprofit corporation (501(c)(3)) based outside of Philadelphia, Pennsylvania. Their mission is to train and assist developing countries to combat corruption and recover as much as possible of the billions of dollars/euros it costs them each year.
RGI's founders have over 50 years combined experience training officials around the globe on anti-corruption and anti-money laundering strategies.
Read more about them at repatriationgroup.org
Jack Smith

RGI Executive Director

Jack Smith is the founding Executive Director of RGI and the initial visionary of Follow the Money. He previously served as Deputy General Counsel or General Counsel for three United States agencies: the FDIC, Federal Home Loan Bank Board and FCC. At the FDIC, Professor Smith supervised programs that recovered $6 billion for misconduct and fraud connected to the banking crisis of the 1980s and 1990s.

In 2006, with support of the Swiss government, he founded the International Centre for Asset Recovery in Basel, Switzerland to train and assist developing countries to pursue corruption and asset recovery cases.

He currently teaches International Money Laundering, Corruption and Terrorism at the George Washington University Law School in Washington, D.C along with Tom Lasich.

Tom Lasich

RGI Director

Tom Lasich is a founding Director of RGI. He is also an international consultant and expert on anti-money laundering and asset recovery. Tom previously served as Head of Training for the International Centre for Asset Recovery (ICAR), in Basel, Switzerland where he designed, developed and conducted technical training programs for countries around the world. Prior to ICAR, Tom was a criminal investigator and manager with the U.S. Treasury Department where he conducted money laundering and financial investigations of organized crime, major corporations and narcotics syndicates around the world. He also coordinated and delivered anti-money laundering programs for the Federal Law Enforcement Training Center. Tom is a contributing author to the publication Tracing Stolen Assets. As a professorial lecturer at the George Washington University Law School in Washington, DC, along with Prof. Smith, he teaches International Money Laundering, Corruption and Terrorism.