About The Game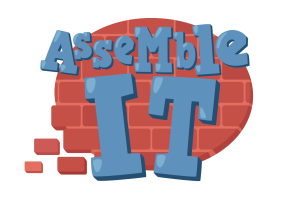 AssembleIt is a turn-based, two-player, puzzle game for families with one or more children diagnosed with an autism spectrum disorder (ASD). The aim of AssembleIt is to use play, teamwork, and cooperative problem solving to build strong, cohesive connections between the players – something children with ASD typically find difficult during everyday interactions. The two players will be challenged to work together to complete a variety of puzzles that become increasingly difficult as they advance through the game.
Unlike many puzzles and games currently available, AssembleIt features individually adjustable difficulty for each player. As such, one player can be on easy difficulty and the other can be on hard difficulty while still working together. This means that, for example, a 4-year-old child with ASD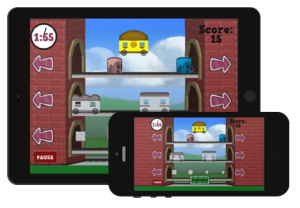 can play with his 10-year-old sister in a way that is fun and challenging for both without being frustrating for either player.
By cooperating and communicating, the players will be able to accomplish a higher score – which serves to reinforce these behaviors outside of the game as well. The goal of Assembleit is to enhance strong bonds between family members outside of the game by increasing the sense of cooperation and communication that the players experience within the game.
Genre: Two-player, Therapeutic Game, Turn-Based Puzzle Game
Platform(s): Android, iOS, Windows Mobile
Release Date: TBA
Peer Supported Therapy
Scientists and therapists have recently begun to understand the importance of including siblings and other peers when providing therapy to children with an ASD. With that in mind, we focused the design of AssembleIt on mutually enjoyable play for children on the spectrum and their siblings – a relationship that may be particularly strained. The intent of AssembleIt is to not only provide a game to play together; but also to build a relationship that can provide lasting benefit even outside of the game. Through an enhanced sense of trust and teamwork developed within cooperative, mutually engaging play amongst siblings, AssembleIt may be especially beneficial during the provision of peer-supported therapies.