Last night we were recognized by Marcum LLP as the Innovator of the Year in Emerging Technology during their 2014 award show. We are truly honored to have been chosen to win this award in our category. Congratulations to all of the other winners and nominees – together we are the path to Philadelphia becoming a hub of innovation and entrepreneurship!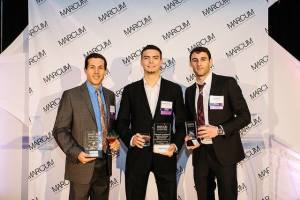 Oleks at the award show along with our friends Garret Gillin of 215 Marketing and Collin Cavote of Biome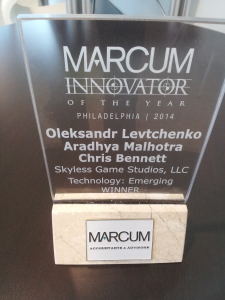 Our award! It was really exciting to receive this honor.